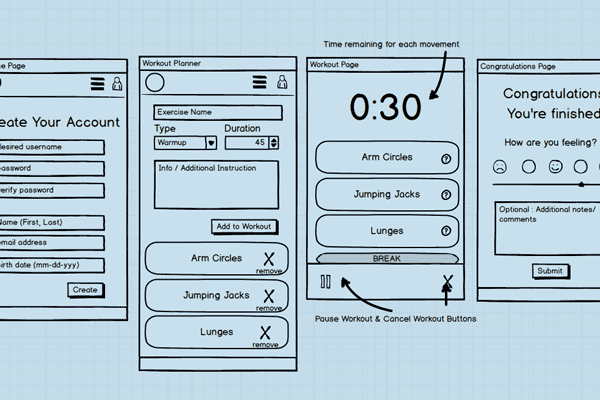 Wireframes
Next, the wireframe sketches were created. The mobile-first approach allowed us to make sure that the app was fully usable on small devices. On larger screens, we adjusted the layout to take advantage of the extra space.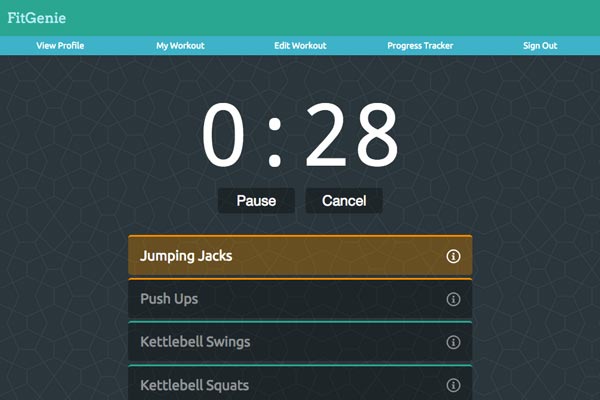 Minimum Viable Product
At the end of the 4-day sprint, we reached our MVP. The app has a basic login system, a workout builder that stores to a database, a workout timer, and a post-workout screen with room for notes on the day's workout.